You can find Risen Motherhood smattered across the web - here are a few places we've been honored to be featured on.
"Emily Jensen and Laura Wifler are everyone's favorite sister-in-law duo that redirect our hearts and minds to the truth of the gospel hope we have in our everyday moments of motherhood. Many are hard, most are mundane. But there is no shortage of hope and beauty to be found when we apply the truth of scripture to these ordinary days and moments. Today Emily and Laura are sharing their own everyday reality as moms and how the gospel gives them hope."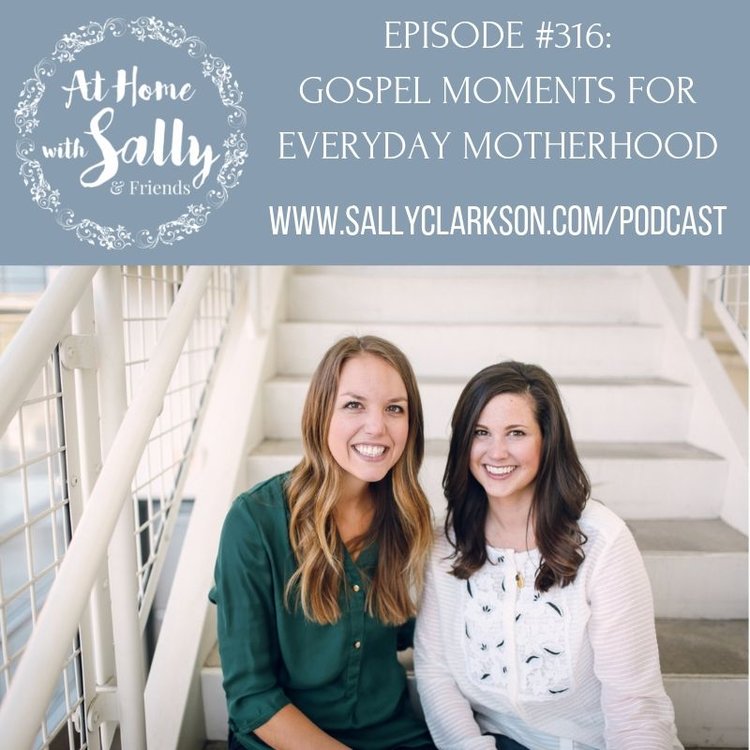 AT HOME WITH SALLY & FRIENDS
Sally Clarkson talked with Emily and Laura from Risen Motherhood about the ups and downs of motherhood and how to bring the love and grace of God into each moment.
On episode 68 of the Adorned Podcast we had the privilege of talking with Emily and Laura from "Risen Motherhood" about what it looks like to use the gift of motherhood for God's glory. On this episode, we discuss everything from Emily's amazing fire building skills to how potty training and mountains of laundry will continually point you back to the gospel. Even if you are not in the throws of motherhood, we believe you will find encouragement through this conversation!
On today's episode, we are joined by the ladies at Risen Motherhood! Emily Jensen and Laura Wifler are the co-founders of Risen Motherhood and co-hosts of the Risen Motherhood podcast. The RM ministry helps women understand that the gospel is for every mom and the gospel matters for everyday life. They encourage moms to allow the resurrection of Jesus to transform their motherhood because it can!
Laura joins Karen Hodge to bring gospel-hope to moms. Discussing things like how a mom can preach the gospel to herself and others, what encouragement looks like in hard seasons and remember that the Bible is relevant to a mom's everyday life.
Laura & Emily are interviewed on Espresso & Cream about starting Risen Motherhood and answering a rapid-fire Q&A.
"It's time to create a new narrative around motherhood. Motherhood - in light of the Gospel - is a beautiful gift, but our society can often become fixated on the "hard", instead of the purpose behind the hard. On today's episode, Emily Jensen and Laura Wifler from the popular ministry, Risen Motherhood, discuss what it looks like to stay the course and to fight for hope in the challenging moments of motherhood."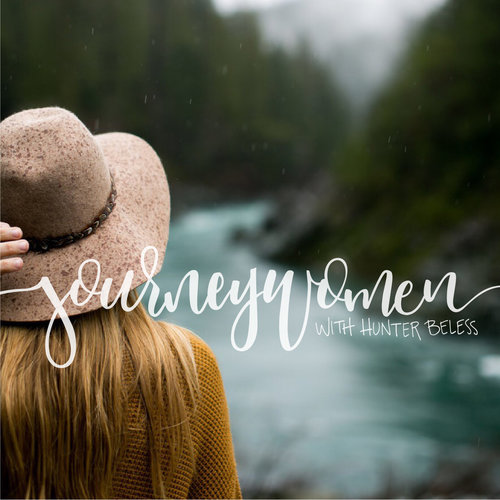 On today's episode of the Journeywomen podcast, Hunter Beless is chatting with Laura Wifler and Emily Jensen about perfectionism.
How does the gospel affect how you mother? Laura Wifler and Emily Jensen join Karen Hodge to talk about their new book Risen Motherhood. They will encourage us to consider how the Gospel really does make a difference in the mundane and majestic moments of motherhood.
Emily and Laura are the co-founders of Risen Motherhood and if you haven't checked out their podcast, and writing, and resources, well, you probably have because they're HUGELY popular. They have made it their goal to bring the Gospel straight into the heart of the home to mothers, tackling questions about discipleship, discipline, bible study, you name it. Both of them have a genuinely authentic way of writing about the real stuff of parenting while also weaving in the truth of the Gospel.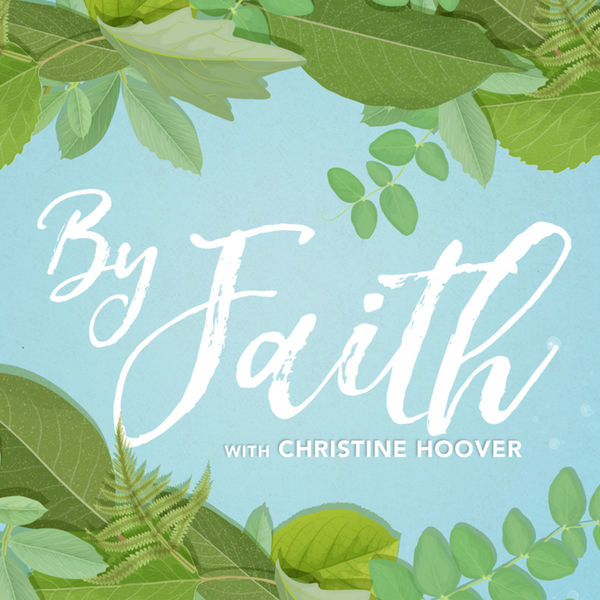 Emily and Laura join Christine Hoover in order to tackle the topic of friendship for moms. We talk about how to have adult conversation with other moms during play dates, how they fight against letting comparison into friendships, and how they make time for friendship in such a busy and exhausting phase of life.
DadTired interviews Emily and Laura about how husbands can love and encourage their wives in Godly friendships, walk her through a season of depression, confidently confess sin and overall lead her well.
"We "know" the gospel means salvation in the eternal sense, but what does it do for us in the meantime?For such an important question we had to bring in the heavy hitters Laura and Emily from Risen Motherhood to help us sort through all the implications the Good News has for us as parents."
Laura and Emily founded Risen Motherhood to encourage, equip, and challenge moms to apply the gospel to their everyday lives. Every week they have a podcast looking at a fresh way to apply the gospel in places of real need in the lives of mothers everywhere.
On this episode of the Journeywomen podcast, Emily chats with Hunter about idols of the heart. We help walk through the definition of an "idol", our personal struggles, and ways we can combat against our sin in our lives.
The concept of having a relationship with Jesus, or Him being our best friend as we so often describe it for kids, is so hard to grasp for concrete thinkers when they know they can't actually see Jesus. How can we help them know that Jesus is a better friend than any person we could know on earth? Emily Jensen from Risen Motherhood joins us to talk about helping our kids understand what it means to know and love Jesus, even when we can't see Him.
Emily chats with Stephen Altrogge about all the things she's loving lately. They have an Iowa-style conversation about a host of things including the weird/awesome industry of agritourism, amazing English breakfasts, and more!
Laura is interviewed by the Young Wives Club about the behind-the-scenes of Risen Motherhood.
Emily Jensen + Laura Wifler are down-to-earth mamas (as well as sister-in-laws) who are following Jesus' lead through the peaks and valleys, wonders and trenches of motherhood. Through endless diaper changes and the ebbs and flows of work + home life, while advocating for EACH of their beautifully unique children and pointing them back to the faithful One.
Emily joins Bethany to talk about what Risen Motherhood is all about, why it's so vital for moms to be in the Word of God, how the Gospel transforms our motherhood, and why we must avoid falling into the comparison trap.
Pairadocs interviews Laura and Emily about how they started Risen Motherhood, and digs into loving the difficult mom, how to support dad spiritually and what to do when you don't know how to discipline.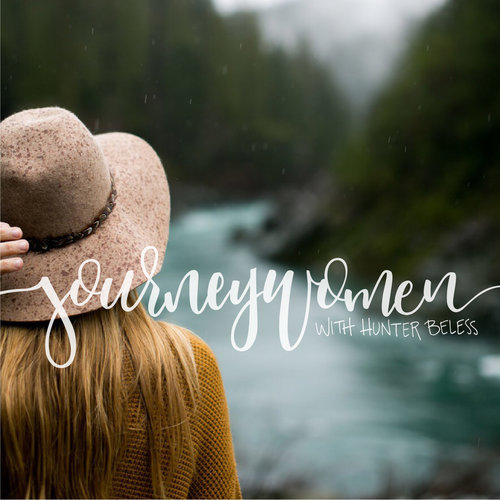 Hunter Beless from Journeywomen podcast interviews Laura about decorating and the gospel.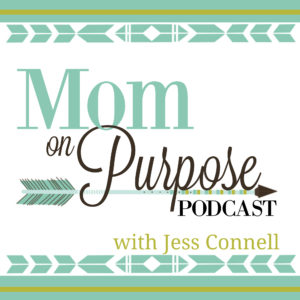 Mom on Purpose interviews Emily about finding joy amidst the chaos.
Emily and Laura talk with the Heart Lessons podcast about what God is teaching them in motherhood.